The picturesque yet underdeveloped Konkan region had been deprived of advanced cardiac care and patients had to travel to Mumbai, Pune or Kolhapur for treatment of cardiac ailments. Dr.Amonkar and Dr.Lotlikar decided to fill this void and thus was borne the "Konkan Cardiac Centre".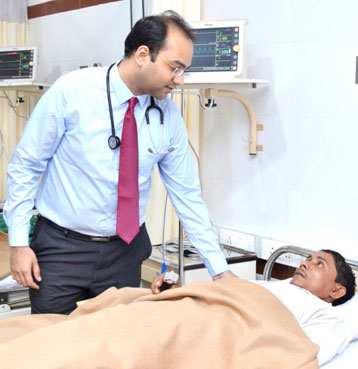 The "Konkan Cardiac Centre", located in Ratnagiri, is the only Centre in the entire Konkan region, which provides 24x7 advanced and comprehensive cardiac diagnostic and therapeutic services. Timely treatment can save lives and it cannot be more true than for heart disease. The availability of such a Centre is indeed a dream come true for heart patients. From being able to carry out a simple ECG to being able to carry out a primary angioplasty which is considered the gold standard therapy world over for heart attack patients, the Centre offers a complete basket of solutions for heart problems. The Centre is easily accessible by road to all the villages and towns of Ratnagiri and Sindhudurg district and provides timely, complete and affordable care to heart patients.
A Comprehensive Cardiac Centre with ultra-modern outpatient and inpatient facilities backed by expertise and a trained and caring staff will provide complete solutions to your heart ailments. The Centre will be your trusted guide for the right advice for cardiac problems.